FLORA AND FAUNA
Miamai Boutique Hotel is surrounded by pine trees, isolating noise with the sea and mountain. Escape the sun to cool, shaded areas and delight in the perfume of the indigenous tangerine, fig and almond trees enjoy the flirty conversation of the owls at night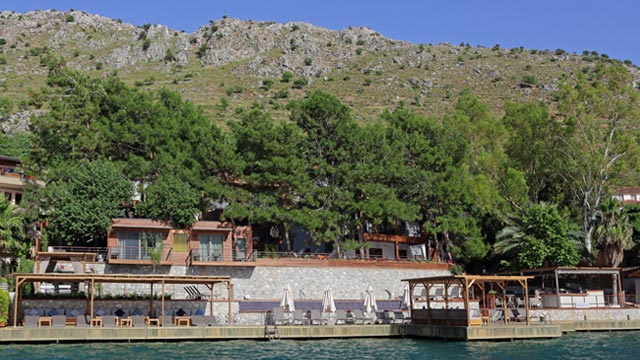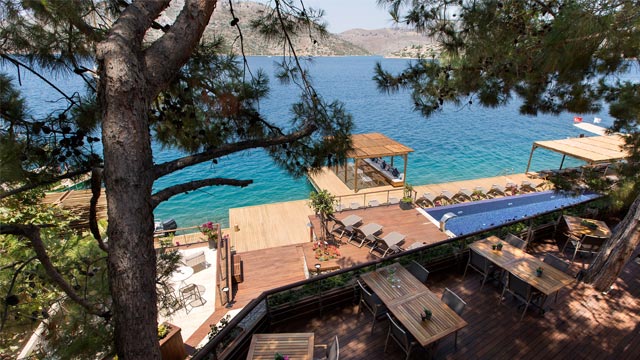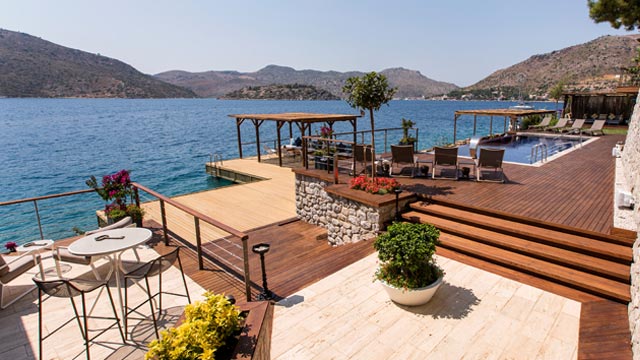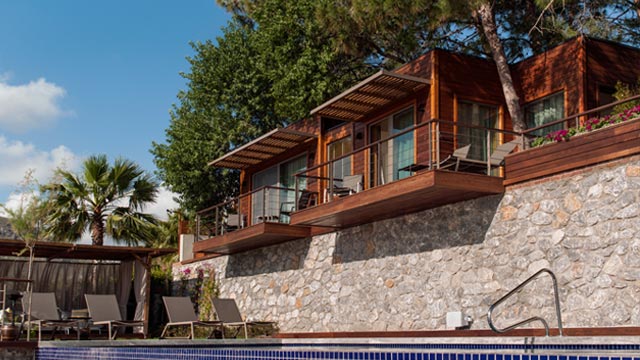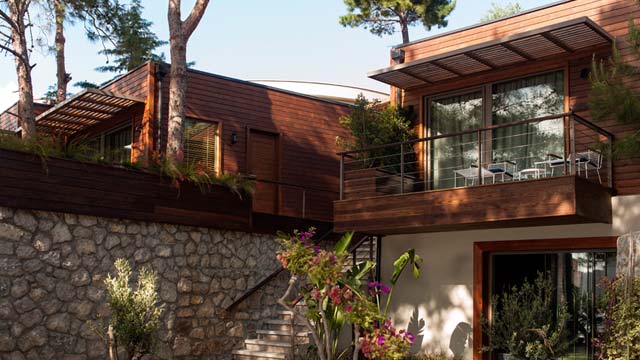 BOZBURUN'S HISTORY
The ancient Bozburun was called Tymnus in antiquity. The ancient village of Tymnus, a most beautiful corner of Caria, was at the Bozburun harbour, but, it didn't survive except for the inscriptions found there.
TURKISH GULET
Bozburun is famous for the production of traditional wooden two and three-masted sailing yachts, called gullet. Gulet comes from the Italian word guletta, a popular vessel for fishing and maritime trade in the Mediterranean. Although some are rigged for sailing, most gulets rely on diesel power.
SET SAIL
Sailing in the Turkish Riviera, or going on a 'blue voyage', is a captivating experience. The shores are scattered with bays, islands and ruins ready to be explored.
BOZBURUN: A BLUE ESCAPE
Once you leave the Bay of Bozburun, you pass by Sögüt Island and enter Sögüt Harbour. East of the harbor is a village called Saranda, where ancient Tyssonos used to be. About two and a half miles beyond, you can round Karaburun to reach Bozukkale. Throw in the anchor to break for lunch and explore the ruins of the ancient Loryma.
ENTERING BOZBURUN BY BOAT
If you enter the Bozburun Gulf (Sombeki) from Dirsek, you will pass Agil Cape to reach Atabol Cape, be careful, the sea is full of rocks. Sail carefully pass them to enter the Sombeki (Bozburun) gulf. Passing between Kizilada and Zeytin Ada and leaving Kiseli Island to one's port side, you enter the Bozburun Harbor. To the east of Kizil Island immediately before Bozburun as well as the southwestern side of Kiseli Island are both suitable anchorages.